Rakhi Offers 2023 For Ontario, Canada
Complete Rakhi package delivery service in Ontario, Canada
Do not let anything come between you and your loved ones. Celebrate Rakhi with our lovely packages which include Rakhi, Dhaga, Sindoor, Chawal, Elachi, Mishri, and our cakes/cupcakes baked with love and home-like care. Pick your favorite offer from our 3 Rakhi offers below.
Nidha's Treat - Where Every Bite is a Celebration
Located in the heart of Cambridge, ON, Nidha's Treat has earned its reputation for crafting cakes that not only look stunning but taste divine. Our commitment to quality and innovation has made us a household name, and we are honored to be part of your special moments.
Raksha Bandhan Cake Offers in Cambridge, Ontario, Canada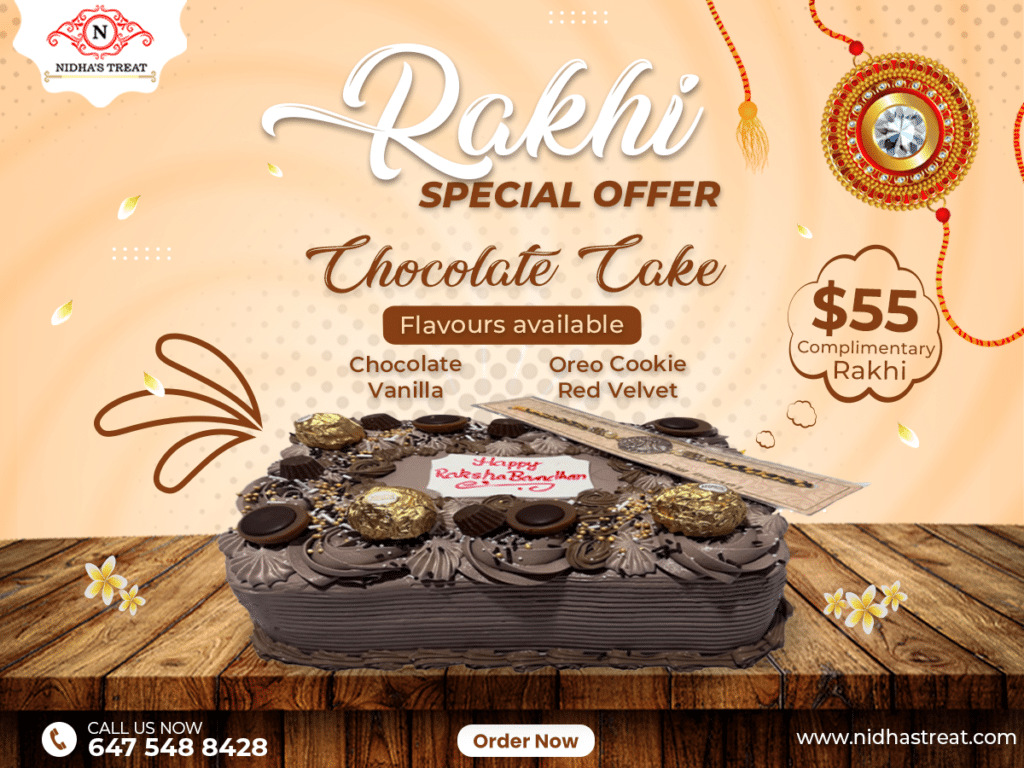 Indulge in Irresistible Chocolate Cake Delights for Rakhi Celebration
Dive into the world of unadulterated indulgence with our Chocolate Cake Collection. Crafted to perfection, these cakes are available in an array of alluring flavors, including classic chocolate, velvety vanilla, irresistible oreo cookie, and the elegant red velvet. Priced at a pocket-friendly $55, the sweetness of Rakhi is included with every order. From the first slice to the last crumb, our chocolate cakes are designed to elevate your Rakhi festivities.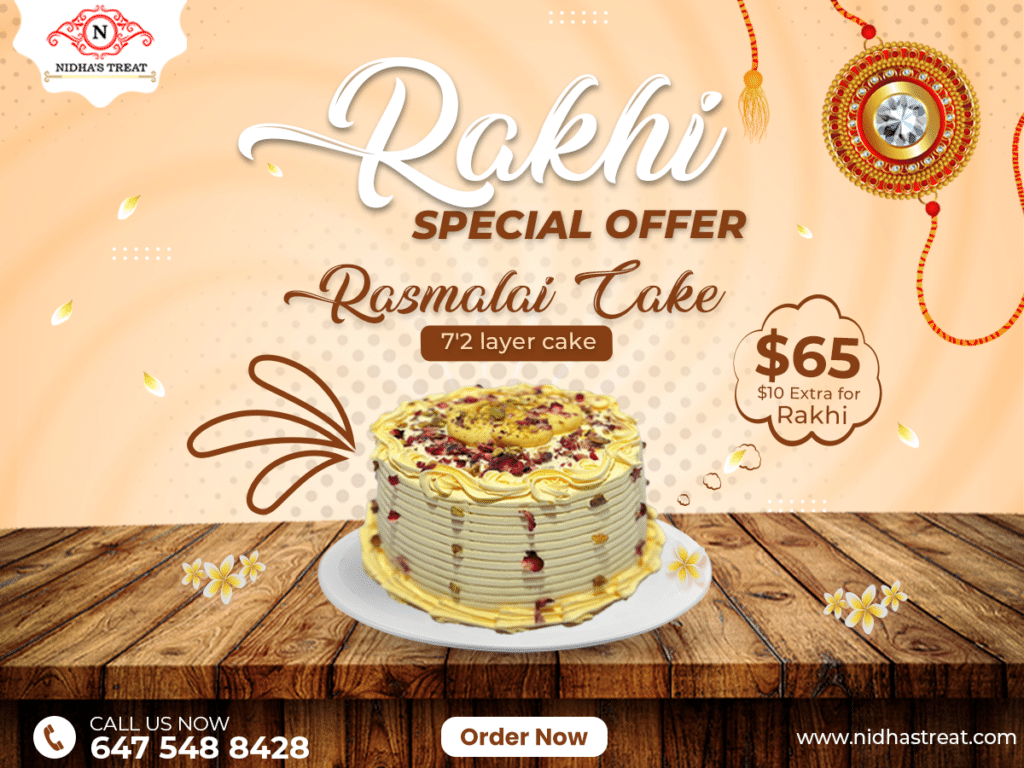 Elevate Your Rakhi Festivities with Exquisite Rasmalai Cake
Seeking a blend of tradition and innovation? Look no further than our Rasmalai Cake – a 7″ 2-layer masterpiece that harmoniously fuses the cherished flavors of Rasmalai with the indulgence of cake. Priced at $65, with an additional $10 for the included Rakhi, this cake is a true representation of culinary artistry. The Rasmalai Cake promises not just a delightful treat, but a symbol of the sibling bond expressed through layers of flavor.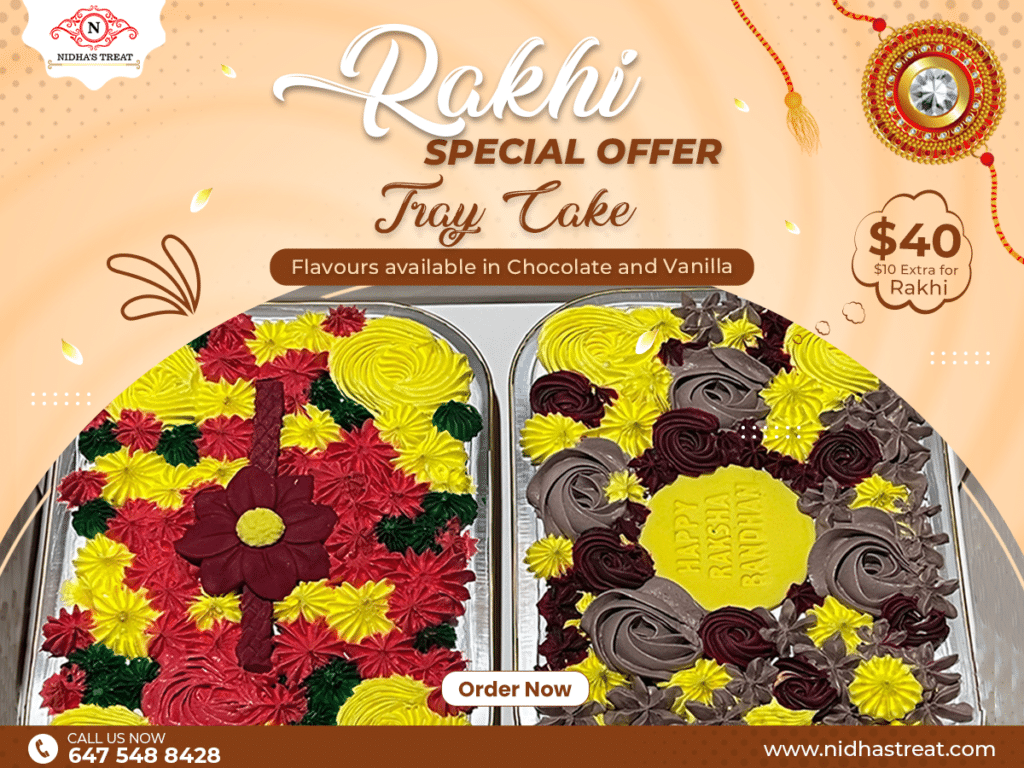 Delightful Tray Cakes for Rakhi - Perfect for Sharing and Savoring
For those who prefer a medley of flavors, our Tray Cake Collection is designed to captivate your senses. With choices of rich chocolate or classic vanilla, these tray cakes offer a symphony of taste in every bite. Priced at $40, with an extra $10 to include the Rakhi, these tray cakes are an ideal way to share the Rakhi spirit with friends and family. The elegant presentation and scrumptious flavors make these cakes a perfect centerpiece for your Rakhi celebrations.