Experience the Flavors of Diwali with Nidha's Treat

Indulge in the divine flavors of Diwali with Nidha's Treat, your go-to bakery in Cambridge, Ontario, renowned for its irresistible creations. We're thrilled to unveil our exclusive Diwali offerings that are bound to make your festivities even sweeter.
As you prepare to celebrate the Festival of Lights with your loved ones, make Nidha's Treat your Diwali destination. choose Nidha's Treat with confidence. We're not just a bakery; we're a part of your celebrations, your traditions, and your memories. Keep an eye out for the complete details of our Falooda Rose Tres Leches Cake, and make sure to place your orders in advance. We can't wait to be a part of your Diwali celebrations and make them even more memorable with our irresistible treats. Cheers to the sweetness of Diwali and the joy of sharing it with Nidha's Treat!
Irresistible Diwali Offerings:

Falooda Rose Tres Leches Cake
Prepare to be enchanted by our Falooda Rose Tres Leches Cake, a fusion masterpiece that marries fragrant rose petals with the silkiest Tres Leches cake you've ever encountered. The price and more delicious details will be revealed shortly, so stay tuned for this captivating treat.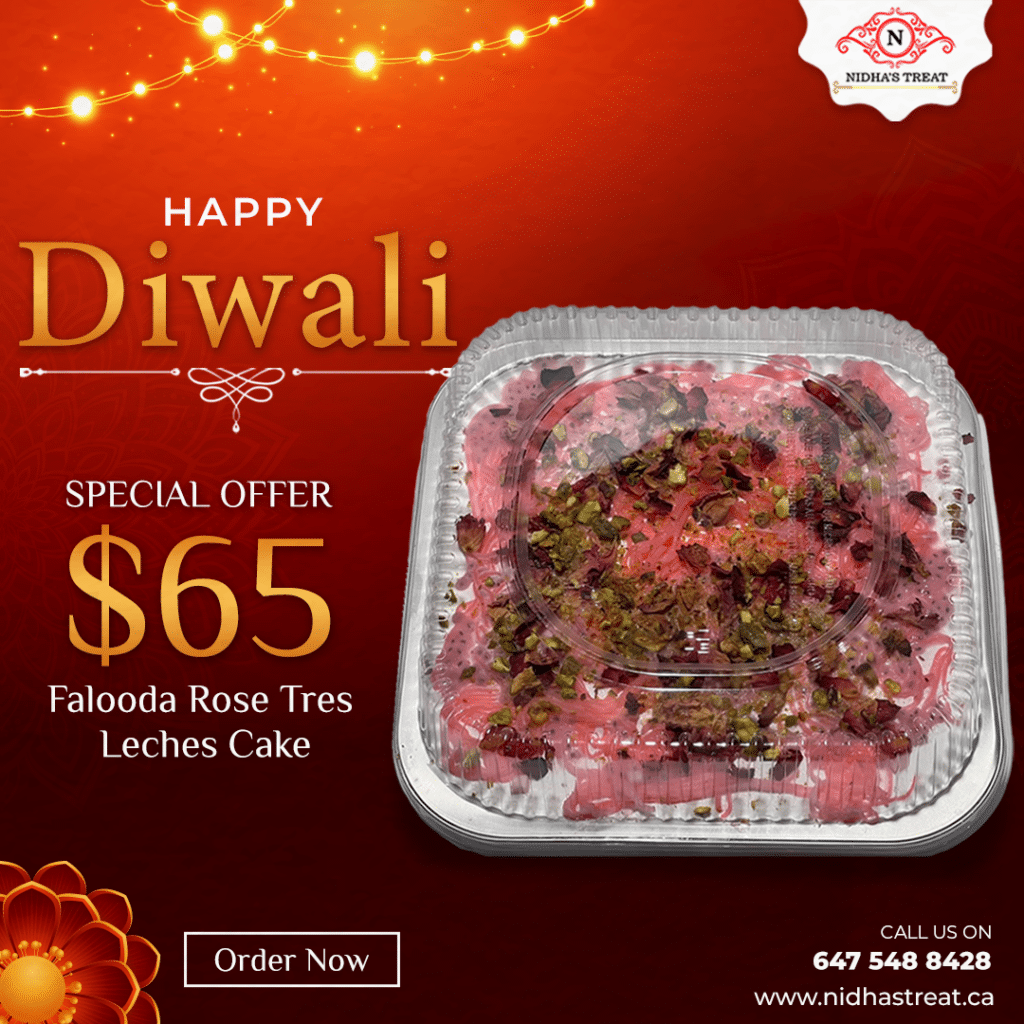 Dive into the world of pure chocolate indulgence with our Chocolate Dream Cake. Encased in a 7-inch tin box, this delectable creation is a chocoholic's fantasy come true. It's the perfect dessert to satisfy your sweet cravings and elevate your Diwali celebrations to new heights. Don't miss out on this tin cake that promises to be an absolute showstopper.
For those who appreciate the exquisite flavors of traditional Indian desserts, our Rasmalai Cake is a must-try. Immerse yourself in the rich, creamy goodness of rasmalai infused into a delectable cake. Each slice is a journey through the heart of Diwali traditions, a sweet homage to the heritage of our culture.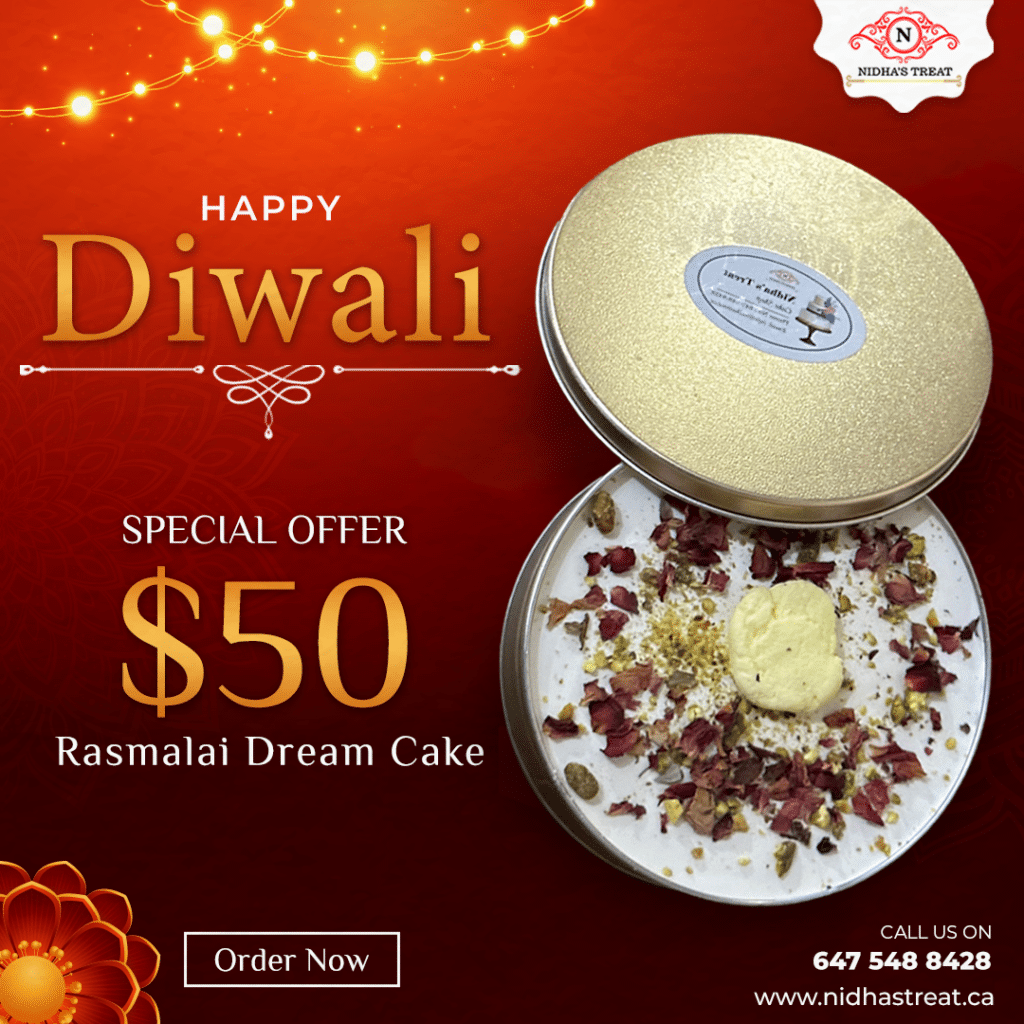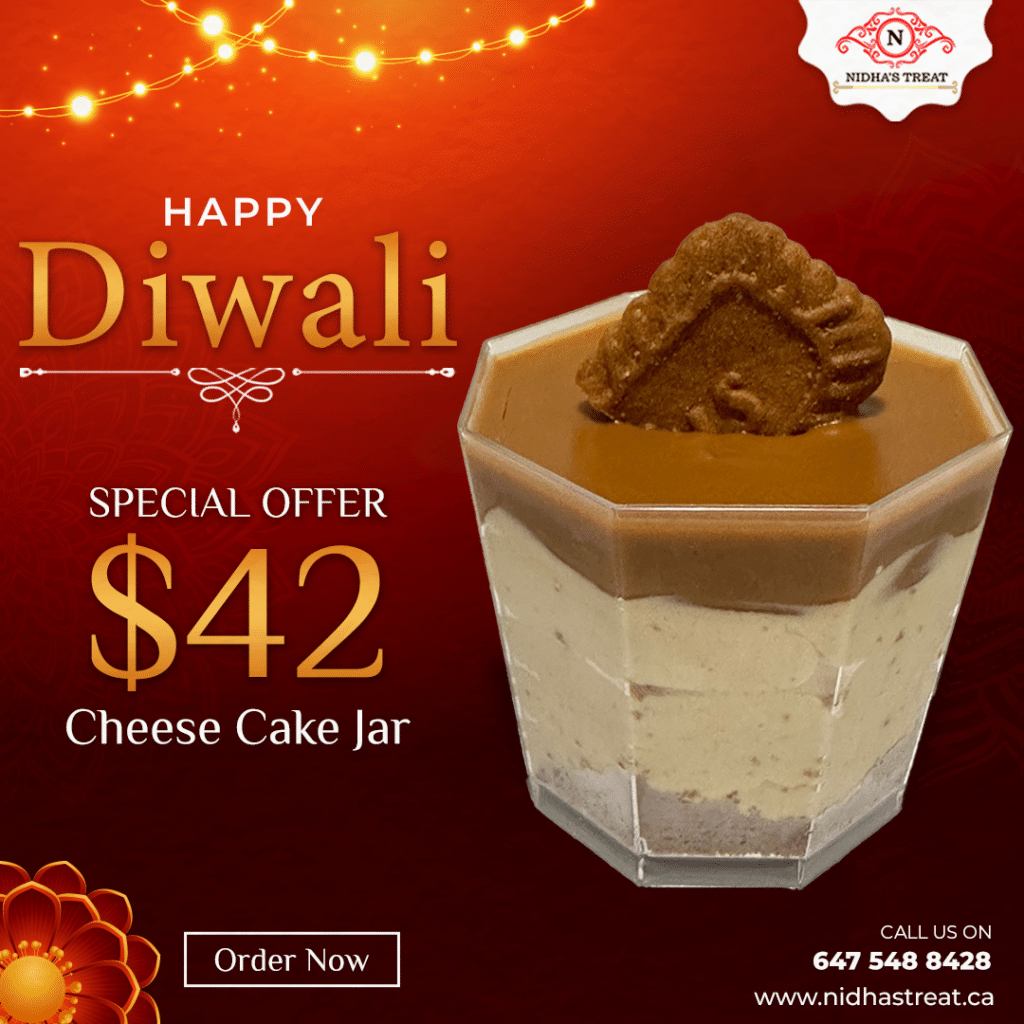 Introducing Pure Bliss: The Cheesecake Jar
Savor our Cheesecake Jar, just $42. This delectable delight unveils silky perfection with succulent strawberries and luscious berry sauce. It's a portable, palatable journey that elevates every moment. Ideal for special occasions or personal indulgence, the Cheesecake Jar offers sheer delight at an affordable $42. Don't miss this opportunity to experience culinary ecstasy—order now for a delectable adventure!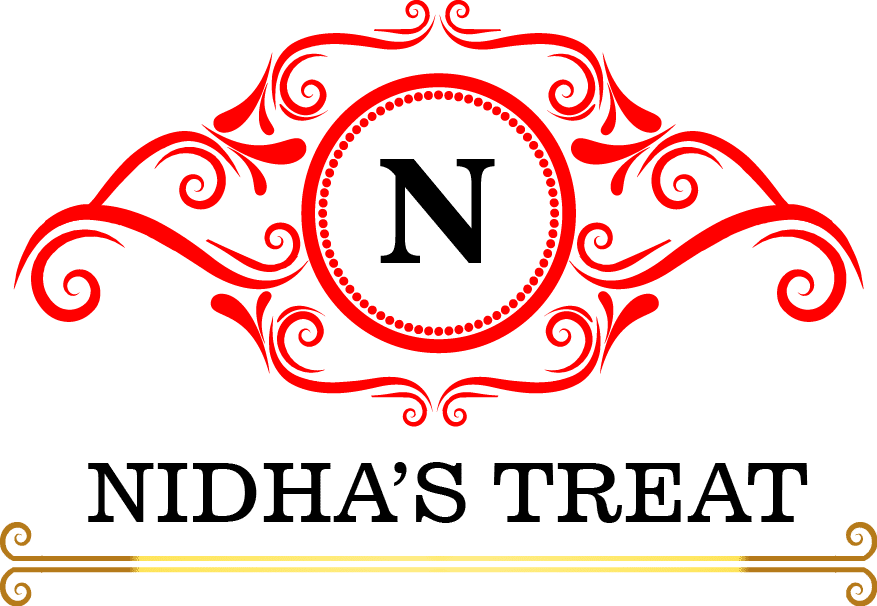 Order Your Favourite Cake Now